Name of animal-plant: Gracilaria
Species name: Gracilaria sp.
Animal type: BENTHIC
Subcategory: algae
Gracilaria is a genus of red algae (Rhodophyta) notable for its economic importance as an agarophyte, as well as its use as a food for humans and various species of shellfish. Various species within the genus are cultivated among Asia, South America, Africa and Oceania.
Gracilaria is used as a food in Japanese, Hawaiian, and Filipino cuisine. In Japanese cuisine, it is called ogonori or ogo. In the Philippines, it is called gulaman and used to make gelatin, also called gulaman. In Jamaica, it is known as Irish moss. Gracilaria oligosaccharides with degree of polymerization 6 prepared by agarase digestion from agar-bearing Gracilaria sp. polysaccharides have been shown to be an effective prophylactic agent during in vitro and in vivo experiments against Japanese encephalitis viral infection. The sulfated oligosaccharides from Gracilaria sp. seem to be promising candidates for further development as antiviral agents.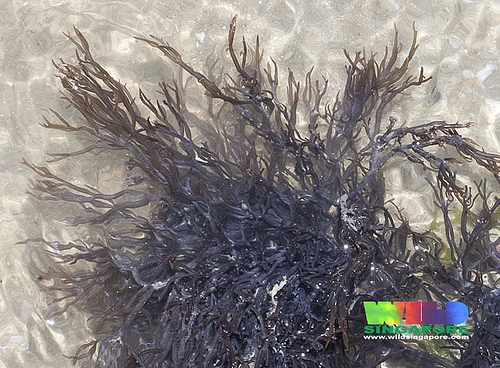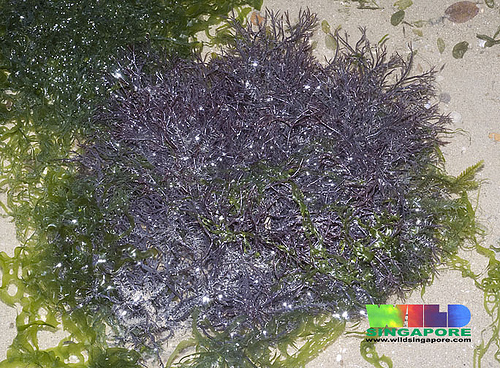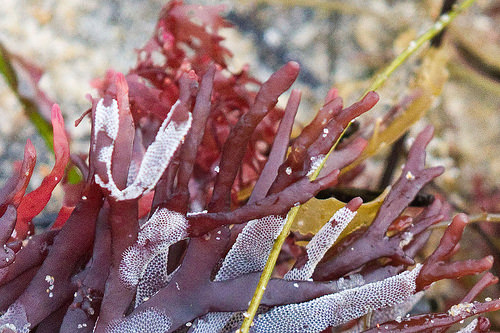 Fact:
All animals and plants are given a species name based on a technical term in biological taxnomy. The species name consists of two words and is based on Latin.
The first part of the name identifies the genus to which the species belongs and  the second part identifies the species within the genus. In this animals case it is: Gracilaria sp.
Photos by wildsingapore, wildsingapore, Finatic 's iNaturalist Stream,
You might be interested in these articles also: